Original photography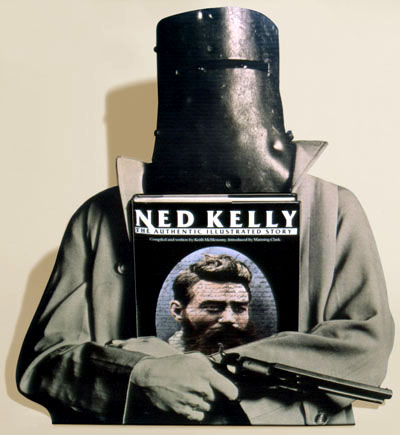 Point of sale for Currey O'Neill book Ned Kelly. A raincoat from an opshop, a mate of mine inside
the real armour with the real gun, 4x5" tranny taken at the Old Melbourne Gaol, printed duotone
brown and black on corrugated board and die-cut.
---
All images and graphic elements in this site are protected by copyright
© 1996–2021 Paragraph®. All rights reserved.